Elnet measuring solutions are defined by advanced hardware and user friendly software solutions. With Elnet devices we are boosting your competitive advantages on the market.
Take a look on the video.
Learn more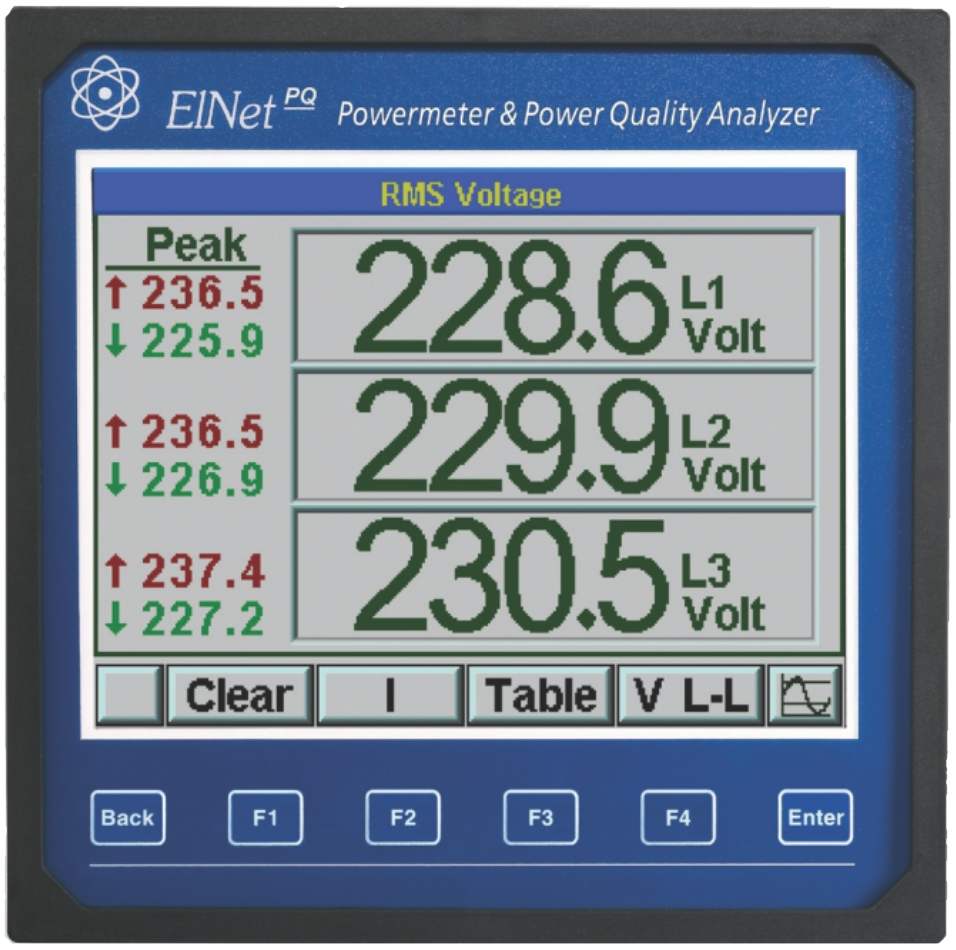 Today there are many Power and Energy Quality meters  on the market. But there are only few with an excellent ratio between price and performance! We proudly present you Elnet electrical analyzers. The meters are user friendly with intuitive menus but hight-tech behind. They are suitable for all projects where you need to deal with the measurements in the electrical network. There is also another point which differentiate us from many others and this is our flexibility to adopt functionality of our meters per user demands.
Learn more about Elnet PQ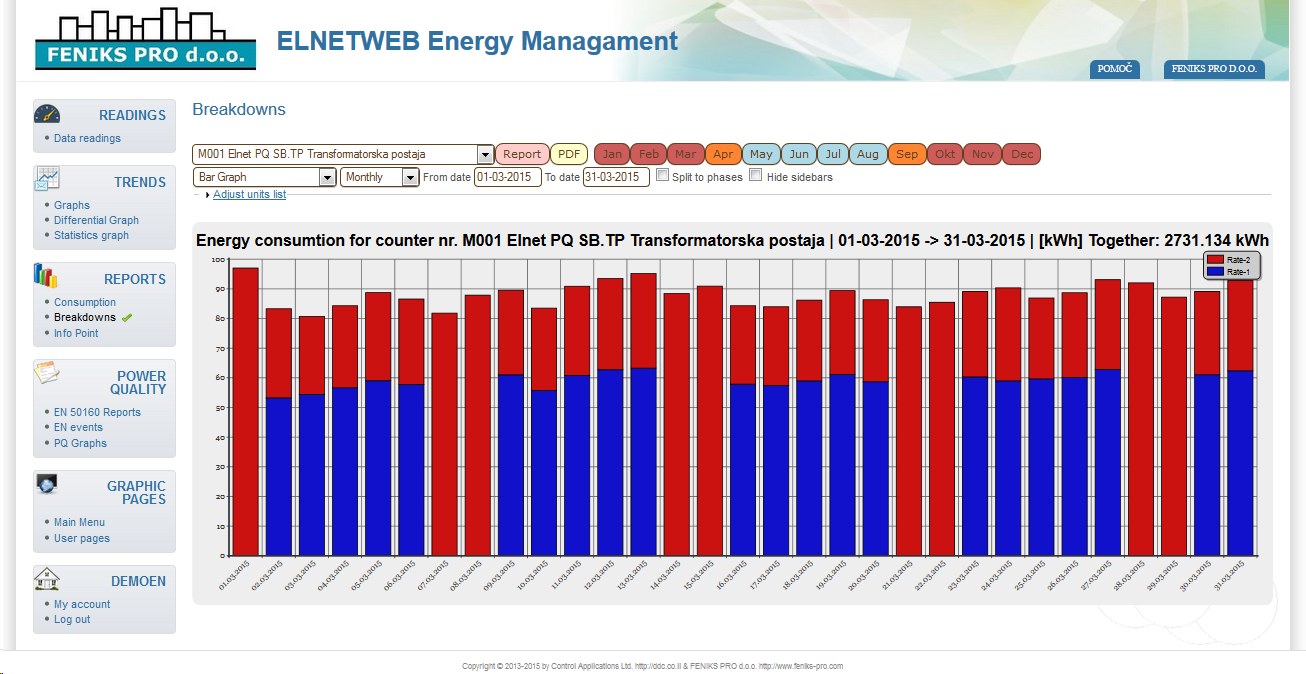 Today on the market there are many Power and Energy Quality meters. But there are only few with an excellent ratio between price and performance! We present you Elnet electrical analyzers, which are suitable for all projects where you need to deal with the measurements in the electrical network. In their development process, special efforts have been put on easy and user friendly usage.
Learn more about Elnet WEB
Unwanted events

in the electrical network can reflect in different defects and problems with the equipment
Do you know how Reactive energy, Flickers, High harmonic distortions, Leakage currents can cause problems? Do you know that the consequences are usually expensive in form of breakdowns and defects of sensitive equipment and devices?
Not to mention the costs of the downtime of equipment, it is a fact that the rise of temperature by 10°C in operating temperatures of motors and capacitors cuts the lifetime of equipment by 50%.
Learn more about:
The mission of Elnet products is clear: offering you the best measuring solutions to avoid the negative effects of harmonic distortions in electrical networks. With Elnet devices we want to boost your competative advantages on the market. Our goal is to help you to thrive in today's market and to amaze your customers!
Which characteristic of Elnet power and multimeters will make the biggest difference for you?
Easy to use
All Elnet devices come with easy to use User Interfaces. The Menus are translated into main global languages and logically structured.
Best price/performance ratio
There are different multimeters and powermeters out there on the market. We can guarantee you that the price/performance ratio of the Elnet meters is class leading.
State of the art technology
WEB servers, TCP/IP communication and modern colour screens – all this creates extraordinary Customer Experiences.
Complete solution with software
The data that is collected from the meters can be analysed and stored with state of the art software: from the freeware like the CA Logger, to the advanced Elnet WEB and special Elnet WEB-PQ.
Wide range of models solves every situation
No matter what technical challenge you have to master, in the wide Elnet model range you will find the right device: from the simples like the Elnet VIP to the most advanced like the Elnet PQ.
Worldwide shipping
The shipping of Elnet multimeters from our WEB shop is worldwide. The shipping costs are calculated instantaneously.
Elnet Power and Multimeters in numbers:
The highest harmonic that can be monitored with the Elnet GR/PQ/LT
Different Elnet products in our Online Shop
Customer satisfaction rate of our Online Shop
Whenever using Elnet multimeters for energy consumption optimizations it's good to keep in mind:
Analyzing the power quality The use of advanced technologies in today's electrical products has a negative impact on the quality of electrical power supplied to the consumers.  The root of the problem lies in the massive use of "switching power suppliers" in variety of electrical products such as LED-based lightning fixtures, computers, screens, printers, Industrial energy consumers such as variable-speed drive (VSDs) and more. Switching power suppliers used in the industry, commercial buildings and private sector affects the quality of the power supply by creating harmonies and distortions on the electrical grid, resulting in large number of cases damage to the electrical grid, electrical panels and damage to the electrical products connected to the electrical grid. In order to overcome this problem, we must use objective measuring tools so that we can measure and know the type of problem and the magnitude of the problem, which is a preliminary and necessary step in solving the problem. IEC 61000-4-30 standard is designed to determine the accuracy and quality of the measurements done by the analyzer  (rate of measurements, method of measurements and accuracy) in order to get an objective measuring tool . Control Applications Ltd. ElNet PQ tested and found to be suitable by an accredited laboratory (the American PSL) in this standard as a Class A certified electrical quality measurement analyzer. The Utility companies have set relatively easy statistical standards to test the power quality, which relies heavily on average and statistical data this standard defined as the EN50160 standard and provided as part of the UniWeb software provided  by a Control Application Ltd. as a power quality monitoring...
Turn energy transparent consumption into your biggest market advantage!
by Feniks pro team
Modern measurement equipment can help you to crate the needed clarity with which you can take your energy efficiency to a complete new level.
It is not just electronics and a little bit of wires. With a vision and a definite plan you can turn the Elnet energy monitoring equipment into a tool for creating a difference in your and the lives of your customers.
We have prepared an E-book based on more than 20 years of our experience with the name: "The 4 golden rules of measuring energy".
It is an absolute must-read for every energy manager.

Unique features that are adding value and saving your money and time
Elnet meters are striving to make a difference in the world of Energy monitoring. This is achieved with unique features that you will shift your understanding about Energy consumption monitoring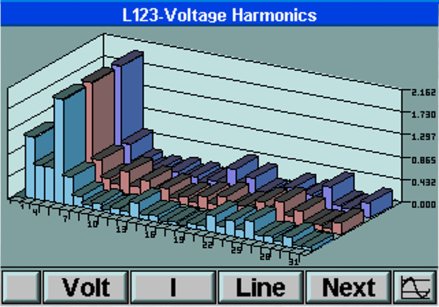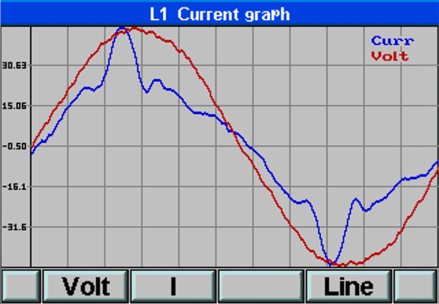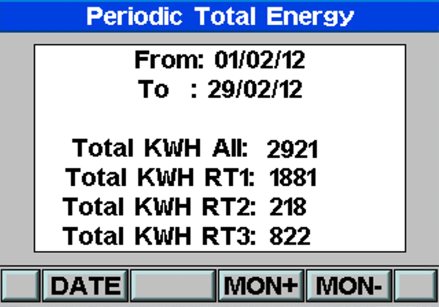 Colour displays and Web browsing capability
Modern colour displays are making the perfect firts impression. Controlling the meters over the internet as you were in front of them – saves travelling costs and makes maintenence much easier.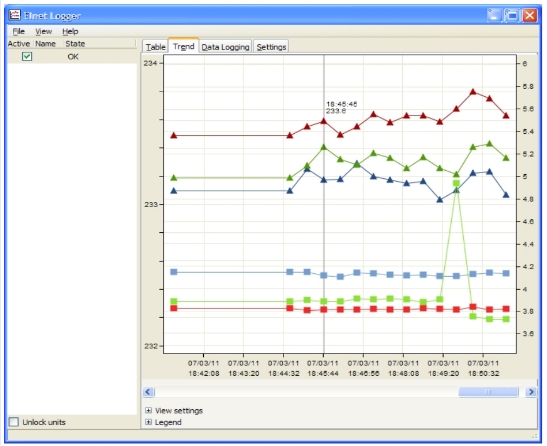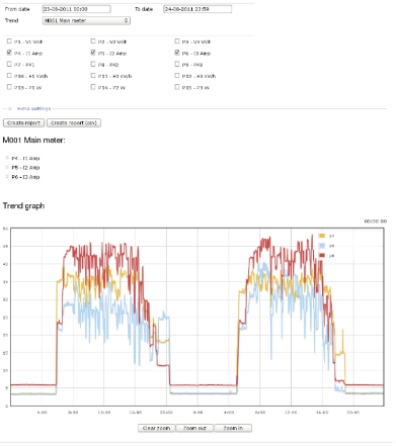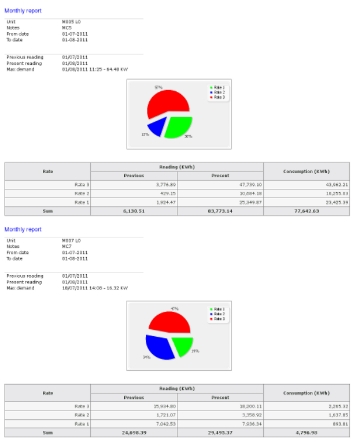 Multi channel metering
Multi channel matering devices as the unique Elnet MC are the perfect way to safe time and money. Space in electrical cabinets is alwasy limited and needs to be used up very rational. An ideal way to monitor large number of Lines with single device. Elnet MC is the perfect solution for data centers.
Currently most popular products in the online shop are: